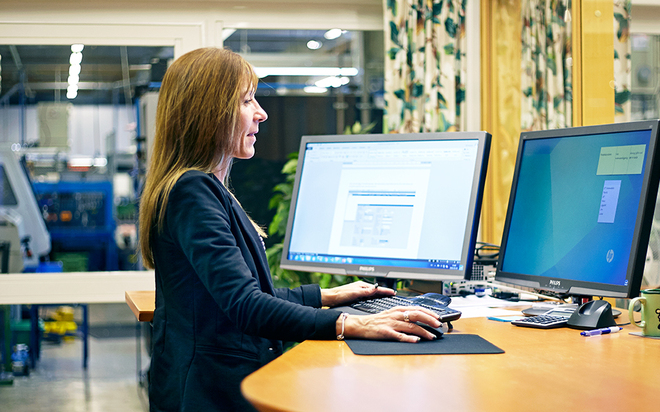 Delivery schedules
We handle delivery plans by fax, e-mail, letter, website, and EDI.
The EDI file is received directly into our business system Jeeves to facilitate order processing.
Notice of delivery and invoicing may take place through EDI.
Stock-keeping
To shorten lead times, we can undertake to stock finished or semi-finished components in different variants for customers' agreements. Conditions and extent of stock-keeping are regulated by special agreement.
The advantage of stock-keeping is of course the security of supply which takes place with the shortest lead time and with the price being based on an appropriate volume of production.
We also stock semi-finished materials of the most common varieties to create the opportunity for rapid delivery.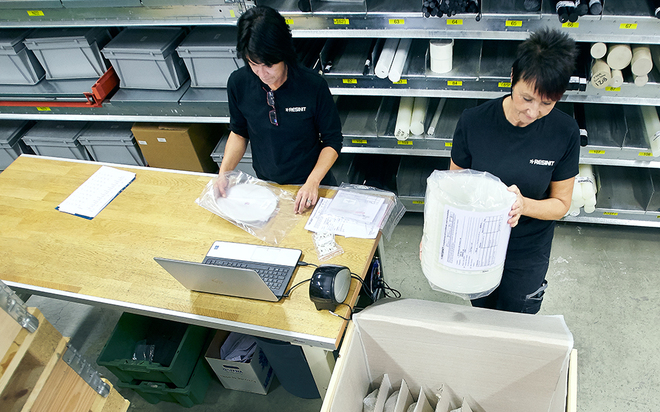 Component kits
Customer production often requires fixed sets of components, a so-called kit.
We undertake to deliver and pack the number of items that suit each customer.
Spare parts kits are typical products in this context.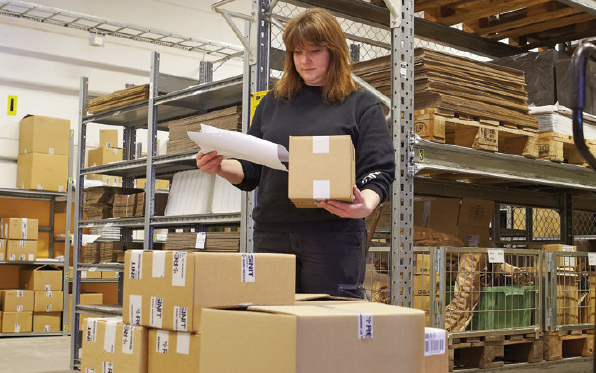 Packaging
The type of packaging used for delivery depends on each customer's requirements. It is important to reach an agreement on packaging requirements at an early stage.
Specially designed packages can be produced for optimal transport security. Electronic equipment often has ESD requirements for packaging materials.
Packaging materials may generally not emit impurities or give rise to stains.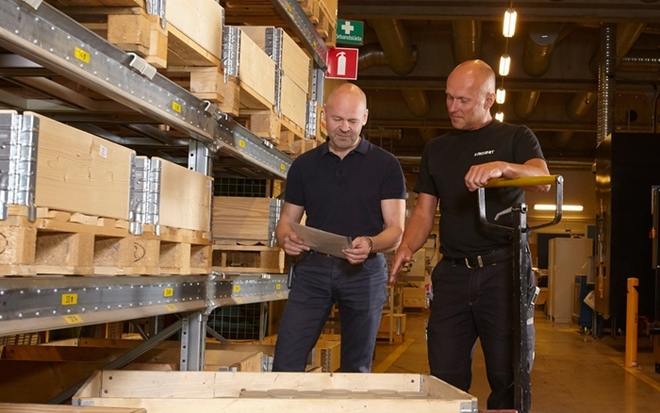 Delivery
We are able to handle almost all modes of delivery with our ERP and EDI systems. Transport documents are printed out automatically when components are picked from the warehouse.
If a customer has other transportation solutions, we can accommodate for this.