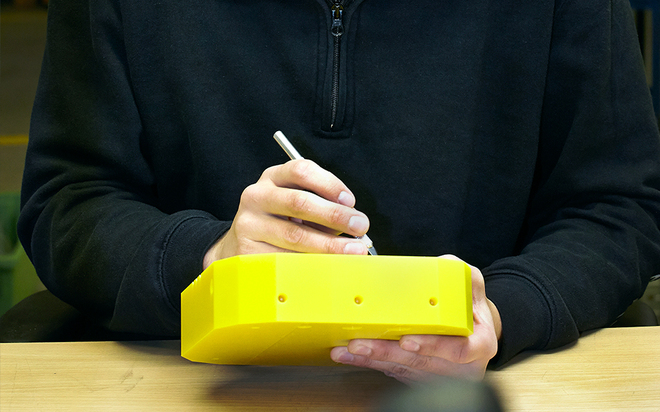 Deburring and Inspection
Burrs, requiring subsequent deburring, are often inevitable when working in tough plastic materials. We try to machine all edges that are accessible. It is important during preparation to state what level of deburring is required.
It is often stated as general text on drawings, "All edges bevelled". Bevelling may in many cases cost as much as the machine processing.
In the medical technology area, however, burrs may constitute a risk for patients and it is then important that all items are examined under high magnification (see picture).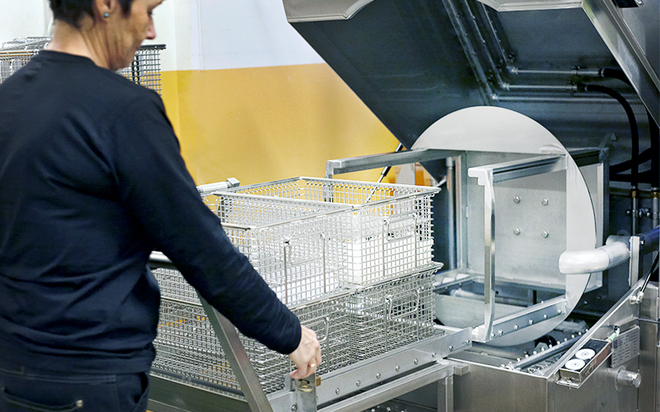 Cleaning
Processed items are always cleaned if they are the least sticky after machining. We also have ultrasound cleaning with programs for extra-thorough cleaning.
It is important to pack the items directly after washing to maintain their cleanliness.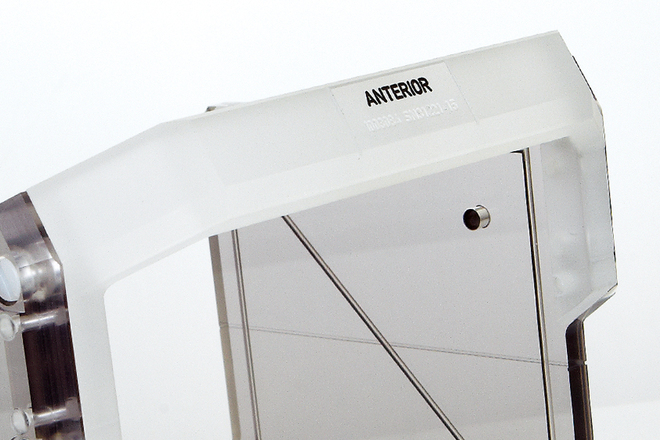 Marking
Items may be marked in many different ways. Letters or numbers may be milled directly in the material in conjunction with CNC machining. The marking may be coloured for clarification.
Another, slightly faster, method is to program our marking machine which uses a high-frequency needle to "engrave" the item. A popular name for this process is the "woodpecker".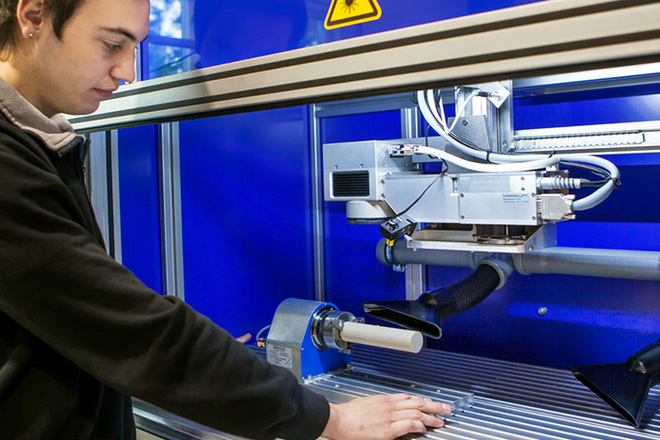 Laser marking
Permanent marking with green laser is an effective and flexible method for marking plastic components. This method is especially suitable for marking components in medical equipment.
This type of marking works just as well on flat surfaces as on round shapes and can be used on surfaces up to 600x100mm. Green laser marking works very well for QR and EAN-codes, individual marking and logotypes.
Having laser marking inhouse benefits the customer in many ways - shorter delivery times, higher quality and a more flexible production.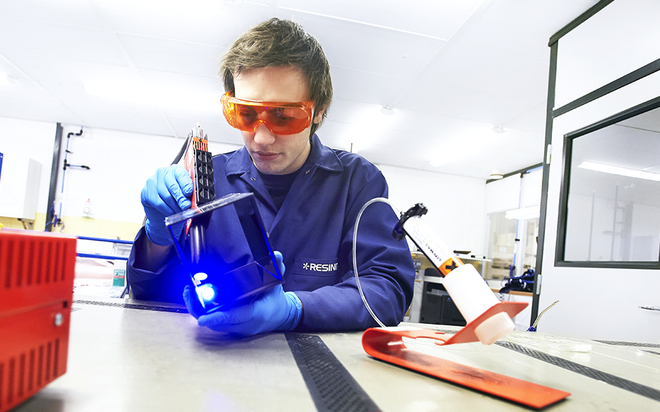 Bonding
Our bonding work is carried out at a special table from the company of Biometron. Dedicated equipment for dosing the bonding agent and de-ionized air gives a clean, smart finish.
Bonding joints without visible bubbles or other inclusions is our speciality. Contact us for choices of methods and bonding agents.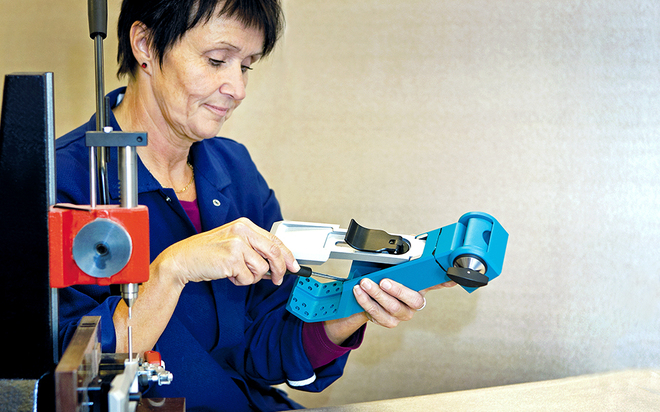 Assembly
Assembly carried out by our assembly group is in stages of part-assembly of different types.
It must be possible to verify that assembly is correct, even in cases where it appears to be a simple O-ring assembly. We often use a test similar to the customer's application, such as a sealing test.
Different materials are used in assembly such as metals, rubber, glass, standard elements and casting compounds. For efficiency, we use our large network of competent suppliers. For efficient logistics we use the Jeeves ERP system.
Our assembly department consists of an outer and an inner assembly environment. The outer is our industrial environment and the inner is a clean room with an airlock and filtered air. More sensitive products are assembled in the clean room.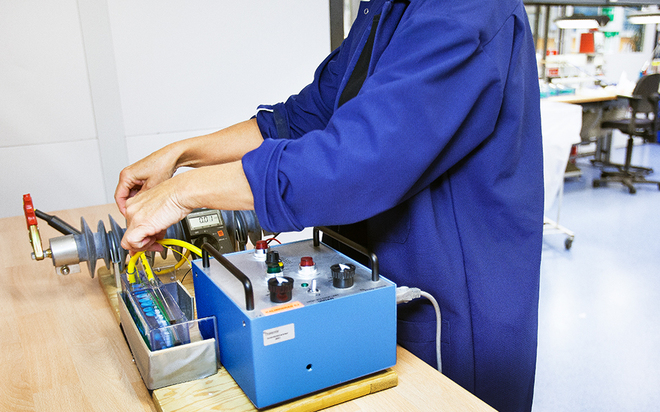 Testing
Testing and verification are clearly connected. Testing may involve checking a seal or measuring electrical values. Testing may also involve checking that items work together mechanically. Sometimes it is difficult to set dimensions by using the chain of tolerances.
Testing may of course be documented in writing.